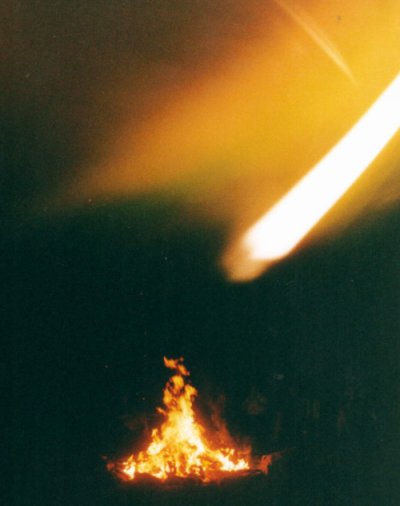 Summer Solstice
Alban Heruin, the light of the shore, for three days from sunset around 21 June according to the Astronomical calendar, for power, joy and courage
Animal: Bear
Tree: Oak
Herbs and incenses: chamomile, elder, fennel, lavender, St. John's Wort and verbena.
Candle colours: red, orange, gold
Crystals: brilliant red or orange crystals, stones of the sun, such as amber, carnelian, orange, beryl, or jasper, sun stone, also crystal quartz.
Agricultural significance: The long days and warm weather are vital for long hours in the fields as young animals grow strong and crops begin to ripen; but there is an awareness that the Summer Solstice does mark the longest day of the year and that henceforth, though imperceptibly darkness increases; this is a reminder that time is finite and chores cannot be put off indefinitely.
Folk/magical significance: The Sun God is crowned by the Goddess and for this one day takes his place as her equal. But it is joy tinged with sadness for the Dark Twin is born and grows stronger, even as the Sun King becomes weaker, day by day. The Goddess or her priestess/Druidess representative, casts her bouquet on a hilltop fire to add her power to the sun and to pay tribute to him.
As at the Midwinter Solstice, strength is given to the sun ‑ fire wheels were rolled from the tops of hills and flaming tar barrels and torches hurled into the air. In the Sun Goddess tradition, she was said to bathe in the waters of the earth on the Solstice Eve and so river water was (before pollution) regarded as especially healing for bathing at dawn on Summer Solstice morn.
Ritual significance: The day of pure Awen as the three bars of Light appear at Dawn. Alban Heruin, was the longest day of the year.
Stonehenge is oriented to mark the sunrise at the summer and winter solstices. Druidic ceremonies are held at Dawn and Noon on the Solstice at sacred circles and stones and some groups and individuals keep a vigil from sunset on the previous evening. At sunset of the Summer Solstice, another significant ritual point the Heel (Sun) Stone outside the circles at Stonehenge casts a shadow on the Altar Stone, thus marking the beginning of the dying of the year.
Deities: Sulis (Minerva). At the sacred Celtic hot springs at Baths, the Romans built their own magnificent healing edifices, combining the indigenous Sulis, the Celtic Sun Goddess and resident patroness of the sacred waters at Bath, with their own Minerva Goddess of Wisdom.
Symbols: use brightly-coloured flowers, oak boughs, golden fern pollen that is said to reveal buried treasure wherever it falls, scarlet, orange and yellow ribbons, gold coloured coins, sun-catchers and golden fruit.
Summer Solstice rituals are good for success, happiness, strength, identity, wealth, fertility, adolescents and young adults, career and travel.

Stonehenge Summer Solstice 2006
English Heritage are again providing "Managed Open Access" to Stonehenge for the Summer Solstice. Please help to create a peaceful occasion by taking personal responsibility and following the conditions (see below).
The car park (on the Western side, enter off the A303 from the roundabout – it's signposted) will open at 8pm on Tuesday 20th June, and close at 1pm on Wednesday 21st June. Note that last admission to the car park for vehicles is at 6am.
Access to the stones themselves is from 10pm on Tuesday 20th June until 9am on Wednesday 21st June.
There's likely to be casual entertainment from samba bands & drummers but no amplified music is allowed.
Van loads of police have been present in the area in case of any trouble, but generally a jovial mood prevails. Few arrests have been made in previous years, mostly in relation to minor drug offences.
Toilets and drinking water are available and welfare is provided by St Johns Ambulance. There are normally one or two food and drink vans with very reasonable prices (shockingly cheap compared to festival prices!), all well away from the stones themselves.
Sunrise is at around 4:45am.
Rules include no camping, no dogs, no fires or fireworks, no glass bottles, no large bags or rucksacks, and no climbing onto the stones. Please respect the rules so that we're all able to enjoy the solstice morning at Stonehenge for years to come.
http://www.efestivals.co.uk/festivals/stonehenge/2006/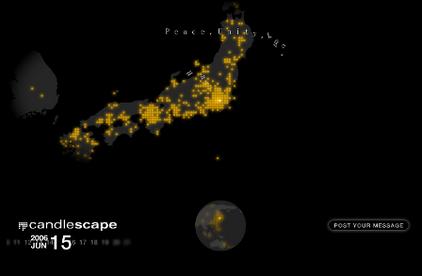 Candle Night Summer Solstice 2006
"Candle Night Summer Solstice" will be held on the evenings of June 17 to 21 in 2006. This annual event, under the slogan of "turn off the lights and take it slow," started in Japan in 2003, and has since spread around the world. On the summer solstice last year, the lights went out in 22,716 public and private facilities in Japan and over 300 events were held.
In the northern hemisphere, the summer solstice is June 21 in 2006. Between June 17 and 21, various events will be held by citizens, local communities, businesses and municipal governments. Turning off the electric lights from 18:00 to 22:00 on these evenings, people will enjoy some special time together in the candle light. This year, events are also planned in Taiwan and Australia, Mauritius and many other countries. On the Candle Night website, a "Candlescape" will display messages in many languages from participants around the world.
A nationwide "Lights Down" and CO2 reduction campaign by Japan's Ministry of the Environment, nicknamed "Black Illumination 2006," will be held on July 18. About 38,000 facilities, including major landmarks such as the Tokyo Tower, Tokyo's Rainbow Bridge, and business facilities, including shops of major convenience store chains, will participate in the campaign.
Key promoters of this event in Japan include Daichi O Mamoru Kai (an organic agriculture and food network), the Sloth Club (an NGO that promotes environmentally friendly culture and lifestyle), and Ms. Junko Edahiro, co-chief executive of Japan for Sustainability (JFS). Japan's Ministry of the Environment (MOE) lends its official support for the event. JFS joins the campaign as a supporting organization this year.
http://www.candle-night.org/english/