The Official Hippiechick Music Page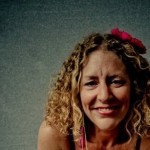 Welcome to the O.G. Hippiechick music page.  Here's an introduction to my DJ mixes and occasional songs I might be working on.  You are welcome to download any of my mixes and share generously!  Volume control is on the left, and the download button is on the right.  Go for it!
Come catch my weekly live audio/video broadcast!
hump night with hippiechick
7pm – 9pm pacific time (-8 hours GMT)
Video feed: http://lowercasesounds.com/
Audio feed: http://s2.streamorbit.com/tunein/lowercas.pls
Check the calendar on the blog for gigs and new info!
For bookings, contact: oghippiechick@gmail.com
Peace and love from O.G. Hippiechick!   ~Hippiechick
Hump Night with Hippiechick 8.6.14
Hump Night with Hippiechick Live 6.18.14
Hump Night with Hippiechick Live 6.4.14
Hump Night with Hippiechick One Year Anniversary
Hump Night with Hippiechick Episode 50
Hump Night with Hippiechick Episode 48
Hump Night with Hippiechick – Get Humping
Hump Night with Hippiechick – No Burner Left Behind
Hump Night with Hippiechick – Before Burn
Hump Night with Hippiechick August 14, 2013
Hump Night with Hippiechick July 24, 2013
Hump Night with Hippiechick 17 July 2013
Hump Night with Hippiechick 10 July 2013
Hump Night with Hippiechick 6.26.13
Hump Night with Hippiechick Summer Eve 2013
Hump Night with Hippiechick – Getting Deep
Hump Night with Hippiechick Live 6.5.13
Hump Night with Hippiechick Live 5.29.13
Hump Night with Hippiechick Ash Wednesday
The Skinny – Live at the Medusa Lounge